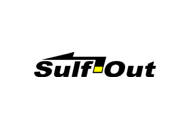 Sulf-Out Hydrogen Sulfide Remover
Patented technology designed to break down Hydrogen Sulfide and other organo-sulfur compounds.
Eliminate your H2S problems with a safe, environmentally friendly product which is easy to use and will offer significant savings over products currently available. One easy sample test at your facility will prove that Sulf-Out™ is a reaction specific product without toxic consequences. It leaves the healthy, beneficial bacteria alone! Useful to many industries, (including wastewater treatment, petrochemical refining, chicken and pig farms, etc.) Sulf-Out™ removes deadly, foul smelling sulfurous chemicals from systems and from the atmosphere indefinitely. In aerobic conditions Sulf-Out™ demonstrates catalytic characteristics by regenerating, thus working far longer. Exceptional technology with amazing results.
Please contact us for pricing, availability and any additional information.