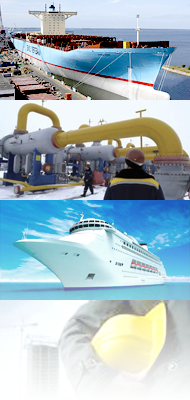 About OP Professional
Our mission: Offer safe & useful products that will not harm the environment or individuals.
OP Professional was developed to better serve the needs of commercial and industrial customers in the marine, oil and gas, water treatment, waste remediation, and facilities maintenance sectors. Our product development process is focused on bringing to market new and relevant products in the fields of microbiology, clean chemistry, and cleaning technology. All of our products are designed to have minimal or net-positive environmental impact when compared to traditional or chemical-based alternatives.
Our mission is to offer safe and useful products that will not harm the environment or endanger the health and well-being of individual users. We believe that a company's reputation is one of its core valued assets, therefore we are dedicated to conducting business on sound ethical principles, based upon integrity, honesty and fairness to all business partners and society in general.