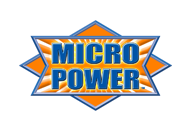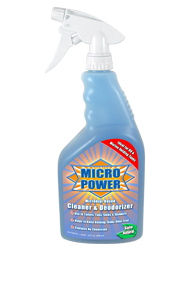 Micro Power Deodorizer & Cleaner
The enzymatic bath & toilet bowl deodorizer & cleaner.
Micro Power is a specially formulated mixture of bacteria, enzymes and cleaners that is designed to clean and deodorize, while at the same time enhancing bacterial activity in holding tanks, septic systems and their related piping.
Use on tubs, toilets, showers, sinks, floors and countertops
Non-abrasive formula, no harmful chemicals
Safe on all surfaces - including pastic, fiberglass, porcelain & glass
Cleans, deodorizes & prevents mold/mildew
Comes in a ready-to-use spray bottle
100% environmentally safe
Please contact us for pricing, availability and any additional information.
Product safety data can be downloaded here.